Weird Stuff and the Freeman Perspective
For 7 years Freeman has created amazing videos on the use of mind control in all facets of our lives. From hand signs of the Illuminati to Obama's "Thank You Satan", Freeman's DVDs will open your eyes to a whole new world order.
To order by mail send check to Freeman P.O. Box 581 Lawrence, KS 66044
---
Obama Renegade T-Shirt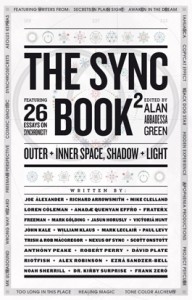 Get an autographed copy of The Sync Book 2
: Outer + Inner Space, Shadow + Light: 26 Essays on Synchronicity
$19.99 + shipping
---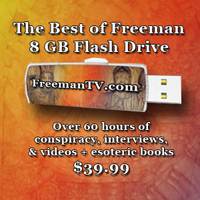 $39.99 Here's a list of the
guests included
.
---
Weird Stuff is an encyclopedia of the occult in pop culture, politics, and new technologies.
$19.95 Weird Stuff Operation: Culture Creation Issue #1 [Color Version]
Be the first to get Weird Stuff! Ever wonder why the world is going to Hell in a hand basket? Now you will know! Social engineering starts with popular culture and becomes the belief systems of the next generation. Weird Stuff is a occult conspiracy encyclopedia in an easy-to-read fully illustrated tabloid magazine format. Understand the purpose of Lady Gaga performing a blood sacrifice on American Idol and Madonna's use of Kabbalah in Super Bowl High Profile Rituals. Learn the truth about Walt Disney Co. and their connection with the military industrial complex. Weird Stuff goes where your minister will not dare! Weird Stuff is more than a book. It is a tool for you to help rehabilitate the minds of friends.
---

Get the 6 DVD Box Set of the Freeman Perspective for one low price.
The Freeman Perspective Codex Magica Return of the Nephilim Anna Nicole, Britney & Mind Control Obama Cloning and the Coming Space War ET & the Transhumanist Agenda
$120 plus shipping
Inside the US
Outside the US